The Evening – March 2, 2019
Presentation and conversation with Justin Zimmerman
Auction
50/50 Raffle
Wine pull
About Justin Zimmerman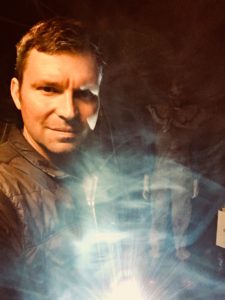 Justin Zimmerman, MFA in Film, is a nationally recognized writer, filmmaker and professor. His narrative and documentary work has appeared in film festivals across the globe and has been broadcast on national public television, where he won two international television awards. He's also been the recipient of multiple grants and fellowships, he contributed a story to the Eisner Award winning graphic novel Love Is Love, and his script and comic work has been optioned on multiple occasions. See more at his website: www.brickerdown.com
Auction Sneak Peek
We have some great auction items lined up for you! Here's a sample:
Howl with the Wolves at Wolf Haven International
Pet Photography by Julie Austin
Private tour of Ciscoe and Mary Morris's personal garden.
A private pruning class
Gift certificates from Metro Dog of Seattle, good toward onsite services or for a pet first aid class.
Have an item that will spice up our auction?
Interested in donating an item for the auction? We'd love to hear from you. Contact Gretchen at event@washingtonsart.org
SPECIAL THANKS
A big thanks to sponsors and those going the extra mile to make this event successful!
Jonz Catering