Behind The Scenes

A Rescue in Words and Pictures

Online Fundraiser
November 5, 2021 • 7-8 PM
Thank you to all who participated! We're incredibly grateful for your support.
On November 5, we invite you to a "Behind the Scenes" look at a rescue; the story of what we do in words and pictures – a story that your support makes possible.
When a call for help goes out, your financial support makes it possible for WASART volunteers to get to where we are needed. This is a night to see your donations at work.
For a second year, the pandemic gives us the opportunity to bring you our annual fundraiser in the comfort of your own home. We are taking advantage of the chance to show you what goes into a rescue – from the initial call and asking for enough volunteers for a team to the on-scene organization. We all do our best to bring the dog home, to get a horse to its feet, to bring an owner closure.
We have a story to tell we think you will enjoy. And we plan to have a little fun doing it! It's a story with heart about good people doing good things; it's about helping owners and animals in distress. It's about what your financial support makes possible. Please join us.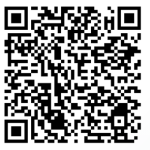 WHEN: November 5, 2021
TIME: 7:00 to 8:00 p.m.
EVENT: Behind the Scenes, A Rescue in Words and Pictures – 2021's Raise the Hoof Fundraiser
LOCATION: From the comfort of your own home (you can even wear your jammies).
Thank you! We cannot do what we do without your support and confidence in us.
Live Stream! (Replay)