The Evening – April 4, 2020
Presentation and conversation with Dr. Rebecca Gimenez Husted
Auction
50/50 Raffle
Wine pull
Dessert dash (new this year!)
About Dr. Rebecca Gimenez Husted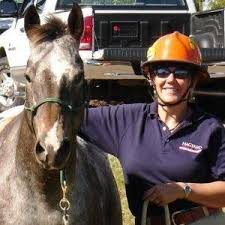 25+ years Instructing, now sole owner of Technical Large Animal Emergency Rescue, Inc. – all aspects of Large Animal Disaster and Emergency Preparedness; 28 years of Military Experience including active duty mobilizations (Ft. Bragg) and combat deployments (Iraq & Kuwait); 22 years freelance writing experience; 20 years management and corporate experience running small businesses (Equine/Bovine Ltd. and TLAER, Inc.); completing my Georgia Certificate of Emergency Management.

Auction Sneak Peek
We have some great auction items lined up for you! Here's a sample:
Glass fusing party for up to 6 people
Have an item that will spice up our auction?
Interested in donating an item for the auction? We'd love to hear from you. Contact Gretchen at event@wasart.org
SPECIAL THANKS
A big thanks to sponsors and those going the extra mile to make this event successful!