FINANCIAL SUPPORT
Direct Donation
Donate via The WASART Store with your credit card, or PayPal account.
PayPal

Venmo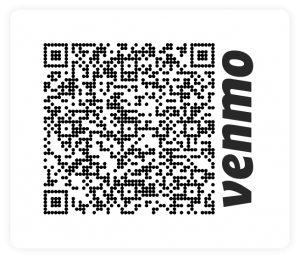 Thank you!
As an all-volunteer organization, we put gifts to use where they matter most. Your gift helps us respond to emergencies and save lives.
You can help WASART prepare for emergency pet and livestock sheltering, should a natural disaster strike Washington State. You can help us deploy across the country to care for dogs rescued from puppy mills and fighting rings. You can help us respond to all kinds of emergencies, from stranded dogs to fallen horses.
And most of all, you will be helping create happy endings for animals and their owners in danger.
OTHER WAYS TO GIVE
Mail in a donation
Our address is PO Box 21, Enumclaw, WA 98022. We'll send you a receipt for your taxes along with a big fuzzy thanks.
Make a monthly or quarterly gift
Support saving lives with a sustaining gift, also through PayPal
Give at work
Annual campaigns are a great way to support WASART, including the United Way and Give Big. Many employers match monetary gifts as well as gifts of time. Some employers who support WASART are Alaska Airlines, Microsoft, Russell Investments, and King County Employees. If your employer does not yet list WASART, just ask.
Make a gift of stock
Interested in investing in future wins by donating stock or other investments? Contact us at info@wasart.org for more info.
Leave a legacy
Your gift of saving lives will live on beyond your lifetime by including WASART in your estate planning. Contact us at info@wasart.org.
Host an event
Have a yard sale, request donations instead of gifts for a birthday…there are all kinds of creative ways to support WASART and get the word out about what we do. It's also a good way to get your friends and family together and do some good for your community.
GIVE WHILE YOU SHOP
Shop with Amazon
Even though the Amazon Smile program is no more, if you visit Amazon via our affiliate account WASART earns a percentage of your purchases (with no increase in cost to you).
Shop with iGive
Shop online with iGive and donate a percentage whenever you shop from one of the almost 1500 partners signed up with iGive.
Fred Meyer/Kroger Community Rewards
Kroger, including Fred Meyer stores, allows you to support WASART saving lives while you buy groceries for your family. Just register, shop as you normally would, and swipe your card at the register.
Bartells B Card
Bartells donates up to 4% of your purchase when you shop, excluding some items such as pharmacy and alcohol purchases. See the website for details.