August 12 & 13, 2021
Status: Closed — Thank you for your support!
King County animals not coping well with the heat may be brought to an air-conditioned emergency animal cooling shelter located at Seattle Humane, in Bellevue, WA. The shelter is being set up and staffed by volunteers from the Washington State Animal Response Team.
Animal owners may drop off companion animals and other pets, where they will be taken care of while their owners take care of themselves. Pets that are not dogs or cats must be in their own enclosures such as crates or aquariums. We ask that pet owners RSVP first here so we can accommodate with staffing levels.
There are a number of things you can do at home for your pet as well. We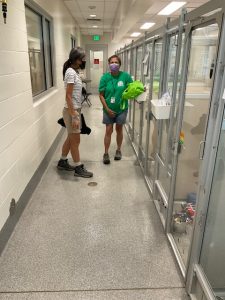 've put together a page on strategies for cooling and signs of heat stress here.
Seattle Humane offers a Pet Owner Assistance Fund, where they can provide short-term financial assistance. For the heat wave, this could cover the cost of a hotel stay, short-term boarding, or to acquire fans and AC units. Contact Seattle Humane for more details, or see their webpage.
A big thanks to the King County Office of Emergency Management for the support and to Seattle Humane for letting us set up at your facility!
Se habla español. Envia usted un texto a 425 753-6709.

Hours
Thursday 8/12 — 8 am – 7 pm
Friday 8/13 — 8 am – 7 pm
Please RSVP first here
Location
Seattle Humane
13212 SE Eastgate Way
Bellevue, WA 98005
What to bring
Your pet's food and medication*
Items of comfort for your animals such as toys
*Important: we are not equipped to handle, and cannot take, pets with serious medical conditions, or animals that are already showing signs of heat distress. Please see your veterinarian as soon as possible if your pet is in distress.
ADA and people needing assistance
Let us know you're on your way and we'll meet you at your car.
Contact
Questions? emergencyanimalshelter@wasart.org
Please be patient with a reply as we are staffing the shelter.
Humans
The nearest human cooling centers and other resources can be located via https://kcemergency.com/.
How You Can Help!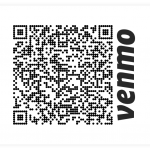 Washington State Animal Response Team is a 501(c)(3) organization and volunteer-run. WASART accepts donations via PayPal, https://wasart.org/donate/ or https://paypal.me/wasart, as well as Venmo at @WASART-Donations.
Media
Please contact WASART PIO Michaela Eaves at public-info@wasart.org or send an email to the shelter at emergencyanimalshelter@wasart.org
FAQ
Can I help?
Currently we are staffing with volunteers trained by WASART. If you are interested in volunteering with us, we have an online open house coming up on August 22 at 1 pm. We'd love to have you and can always use more people to assist with sheltering, technical, rescue, or just day-to-day project management. Otherwise, donations for WASART are very helpful so we can provide supplies, etc. See above for details on that.
How many pets can the shelter hold?
It's always dependent on the space available to us. If we have a small tent, we'll only be able to accommodate a few animals, but if we have access to a facility such as a school gymnasium, we can host more.
How is it set up?
Cats and dogs are in separate areas and to the extent possible, towels and other visual barriers are set up to keep animals who are undersocialized from becoming more stressed by seeing other animals. Dogs are walked every hour or two, with the frequency depending on the number of volunteers we have.
Why won't you take animals already showing signs of heat stress?
We aren't trained in medical services. We are volunteers that have had training in animal handling. If your animal is already in distress, this is a life-threatening condition that requires someone with medical training. For the safety of your animal, we need to say no to these situations as well as more complicated medical cases such as kidney failure.