What We Do
We've rescued dogs off of the side of a cliff. We've pulled horses out of mud and helped them stand after being cast in their stalls. We've helped dogs with burned and cut paws make it back down hiking trails. We've pulled cows out of ravines and rounded up pigs.
We also set up and run emergency animal shelters in disasters, like wildfires.
WASART responds to domestic animals in difficult situations. We can be called out by owners, emergency services, and emergency management.
Get Involved
It's not all about putting on a harness and pulling an animal out of a sticky situation or of helping out in an emergency animal shelter.
Whether your interest is in technical rescue, hospitality, fundraising, training, or other opportunities, we have a job for you and they all work toward the same goal—saving lives.
Help Save Lives
You don't have to be the hands-on type to help animals in danger. Your financial support can help us get the equipment we need to save lives. As a 501(c)(3), your contribution is tax deductible. Our low overhead and volunteer staff ensures your gift goes right where it's needed most.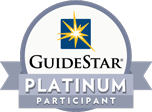 Training, Responses, and the Threat of COVID

Thanks for your interest!
We're still accepting new volunteers though training is a little different right now. Click or tap "Sign up" below to go through the sign up process or go to the sign up form here.
We're working our way through the ever-changing Washington State requirements for operating safely with threat of COVID. This means currently our regular training is in transition. It's currently on hold while the training committee works on solutions that are safer than in-person and in-classroom. The technical rescue team is figuring out some very small outdoor-based training starting soon, and adding some hybrid online training when it's reasonable to do so for our folks who are more vulnerable or don't feel safe in outdoor groups yet.
As for responses, we are working within guidelines to make sure responders, partners, and animal owners remain as safe as possible during responses. Masks, gloves, safety glasses, disinfectant all play a role in that.